Picture yourself here: deep blue water lapping against the shoreline, mixing with sand to create snow white foam. Golden sun playing among floating clouds against a backdrop of soft blue sky. Want to make this dream a reality? Simply grab your favorite chair, a great book, and hit one of the many stunning Newport beaches.  
With over 400 miles of coastline, you can find everything from rock-lined pools to white sand for a relaxing day surrounded by salt air. Check out our collection of the best beaches near Newport, RI. 
---
Easton's Beach (First Beach)
Easton's Beach in Newport, locally known as First Beach, is located at the start of the famous Cliff Walk and offers more than sand and sun. With a large venue for weddings and special events, a family concert series, and designated children's nights, there's always something new happening on this petite beach. 
It's a great place to not only take in the views of the water and a color-soaked sunset, but also enjoy a bit of people watching as tourists embark on their Cliff Walk adventures above.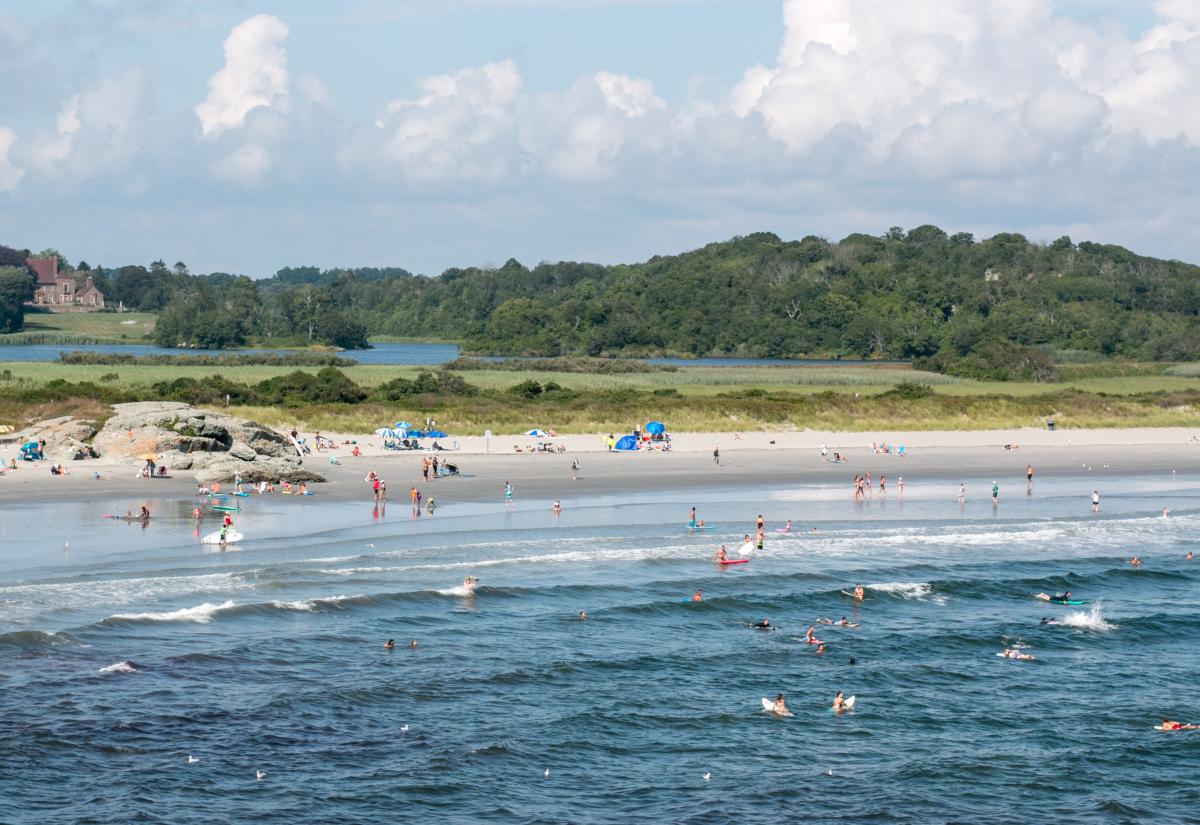 Second Beach
Also known as Sachuest Beach, Second Beach in Newport, RI sprawls along a mile and a half of shoreline. With Sachuest Point National Wildlife Refuge nearby, this beach hosts an assortment of active wildlife. On a visit here, you may see a variety of birds such as loons, eiders, and salt marsh swallows, in addition to cottontail rabbits, deer, and foxes. 
Gooseberry Beach
Because this beach sits in a small cove along 10-mile Ocean Drive, it's a great place to bring your whole family. The protected cove allows worry-free swimming and beautiful rocky views. Grab a snack at the nearby bar area and spend the whole day in the sun. Be sure to also register for a beach day pass beforehand to ensure a parking spot.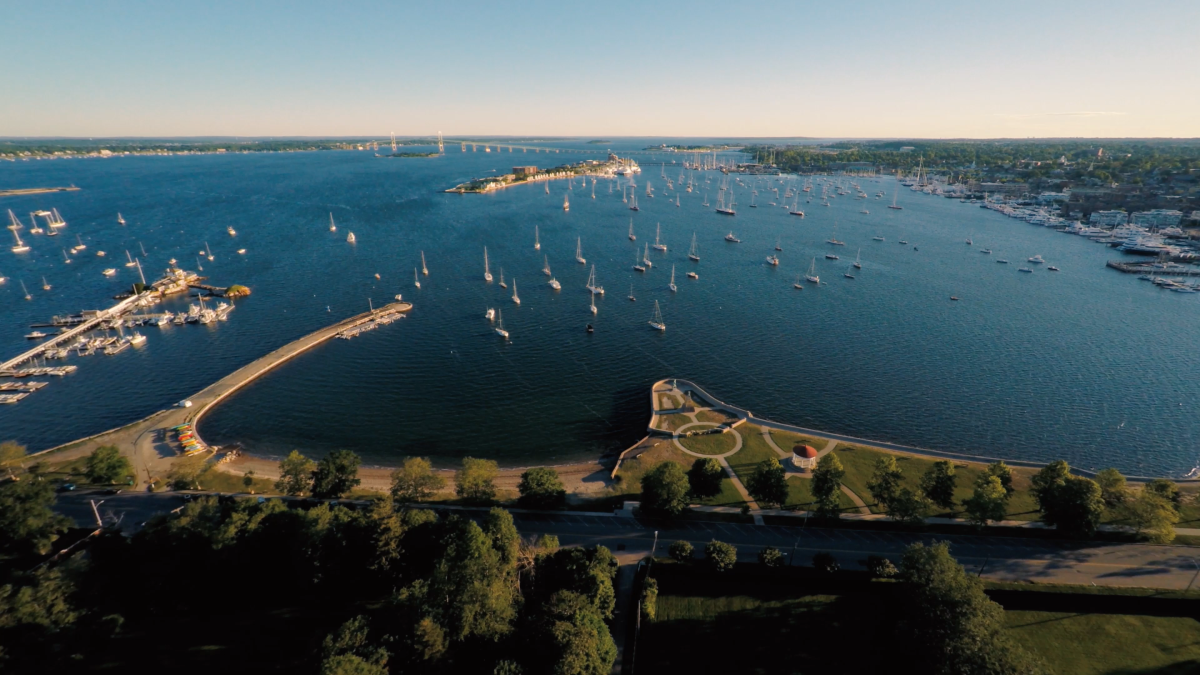 King Park Beach
This Newport city park is the perfect mix of grassy area and beachfront views. With a playground, covered picnic area, restrooms, and free parking, you'll easily fall in love with this park. Fish, swim, play in the sand, or visit on a Sunday evening for a free summer gazebo concert. 
Fort Adams State Park Beach
This free state park beach serves up beautiful views of the marina, Newport Pell Bridge, and Narragansett Bay. History comes to life when you walk the two-mile Bay Loop trail around the historic fort. You can choose a self-guided or a guided tour to learn more about the background of the area. Pick a weekend to visit when one of the many special events—like the Newport Jazz or Folk Festival—are happening for some added fun.
---
Hit the Beaches Near Hammetts Hotel 
The aroma of salt water and seafood is in the air, so book your stay at Hammetts Hotel to seize your opportunity to stay seaside this season!